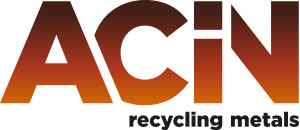 At ACIN Recycling Metals we are specialized in non-ferrous and ferrous integral waste management: recycling, transformation and marketing.
We've been ruling one of the most dynamic and reliable ferrous and non-ferrous waste management companies for almost a decade.
Rigour
Step by step in a progressive and extended way we've positioned ourselves as a reliable provider for many companies and business, founding in ACIN Recycling Metals the flexibility and seriousness the market demands.
LME
We work permanently according to the LME index (London Metal Exchange Market), the most trustworthy index for the industrial metals market in the world, and the one we use to reference the best prices we offer our customers…

We are an accessible company for the client, both local and international: close, dynamic and reliable.

We take a chance on long-term relationships that show our reliability for a long time.
We are much more than a punctual service. We are "assistance".

We know what, how and where it must be done, and that's how we work. We trust in the everyday learning.

We look after the profitability of each procedure we implement: each movement has got its feedback.

The implementation of control, quality and security of exhaustive processes certifies our technical expertise.

From our point of view, the waste management and its transformation into a resource as a crucial area of the society is a key issue for the future of our generations.
Our activity is ruled under a severe code of conduct which turns us into an exemplary company and its form and content.

We are endorsed by a decade of experience which let us become deeply aware about the ferrous and non-ferrous metals market.